American Ballet Theatre kicked off the final stretch of its long and arduous season with an inspired opening night program in Los Angeles that gave us a powerful political and personal statement by Alexei Ratmansky, flanked by two of George Balanchine's iconic works, APOLLO and SYMPHONY IN C, in interpretations that show the company off at its best. Sadly, this program was not to be repeated in L.A., as popular demand for frothy story ballets ensured an onslaught of the pirate-themed Le Corsaire for the rest of the run.
Read our review of opening night in the Huffington Post.
Ballet to the People manfully sat through two performances of the epically tasteless Corsaire, kept awake only by the exuberant performances of Daniil Simkin, Ivan Vasiliev, Herman Cornejo, Xiomara Reyes, Luis Ribagorda, Sarah Lane, Skylar Brandt, Misty Copeland and Yuriko Kajiya. She sympathized with the grumpy Alastair Macaulay who, after sitting through six performances of Sleeping Beauty, groused "it's not unusual… for the company to squander large parts of the season on works that degrade ballet itself; and so again it proved this year."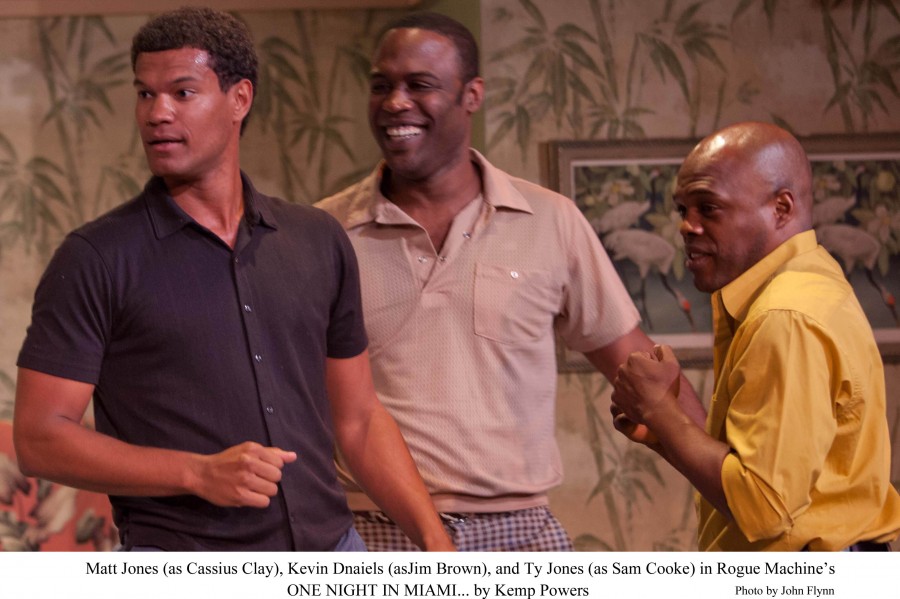 Abandoning the empty, glittering spectacle at the Los Angeles Music Center, Ballet to the People bolted over to Rogue Machine Theatre to catch One Night in Miami… which reaffirmed her faith in the power of the theatre. The run of this play by Kemp Powers has been extended, which is a good thing, as the tiny house was packed, they were turning folks away at the box office that night. The quartet of Matt Jones, Kevin Daniels, Ty Jones and Jason Delane illuminate the private personas of Cassius Clay, Jim Brown, Sam Cooke and Malcolm X in this vividly entertaining and thoughtful drama. While we all know what happened to these characters in the hours, days and months that followed the night portrayed in this play, Powers still delivers a few unexpected punches. Catch it before it closes on August 25th.