Leigh Donlan reports from Sonoma: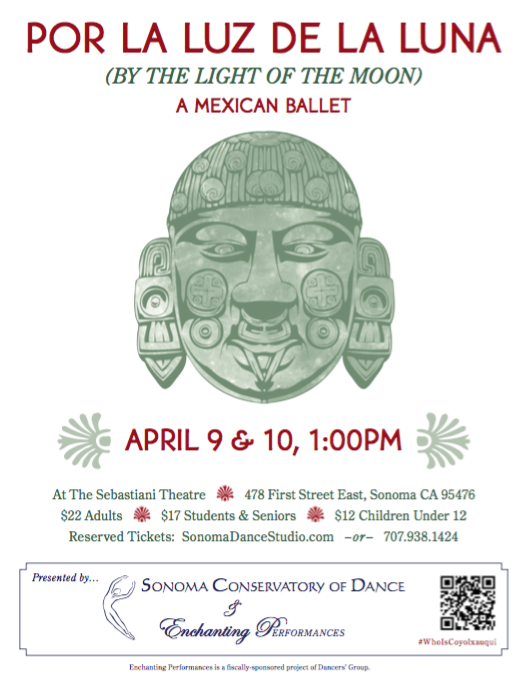 Mexico's tragic Cristero Rebellion of the 1920's, in which secular and religious zealots clashed over new laws that restricted the influence of the Catholic Church, gave rise to a female resistance movement known as Las Brigadas Femeninas de Santa Juana de Arco (the Feminine Brigades of St. Joan of Arc.) The stirring adventures of Jovita Valdovinos, one of the heroines of the movement, are chronicled in Aida Salazar's book, The Light of the Moon, and woven into the Sonoma Conservatory of Dance's new Mexican story ballet, Por La Luz de la Luna, which opens on April 9th at Sonoma's Sebastiani Theatre.
Jovita fought alongside her family in Jalisco and lost her father on the battlefield. She cut her hair short and dressed like a man. And legend has it that she experienced a vision of Our Lady of Guadalupe, who promised her that the rebels would not fight in vain. In 1929, the rebellion succeeded, religious freedoms were reinstated, and government persecution of the Catholic clergy ended.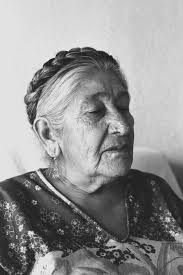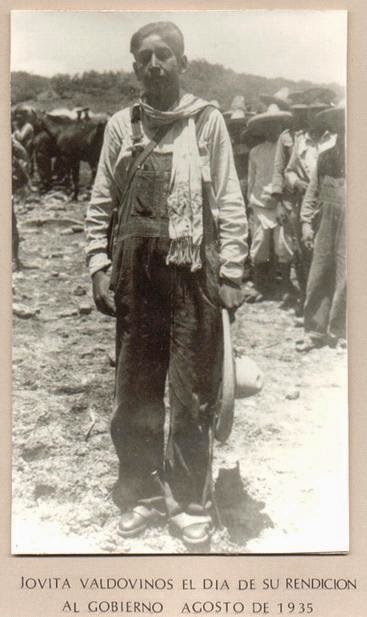 Patricia O'Reilly, founder and artistic director of the Sonoma Conservatory of Dance, tells me that Sonoma's Mexican-American community "… has been moved to tears that someone would want to tell their stories." Mexican-Americans make up less than half of Sonoma's present-day population, but it was the Mexican government who first colonized Sonoma in 1823, naming it the California Republic. Their agents, known as Californios, built the town's central Mission Solano and planted the region's first vineyards. But in 1846, they lost their independence to the United States when war was declared on Mexico. 
Thus Sonoman, Californian and American culture is inextricably interwoven with Mexican heritage.
Lead choreographer Isabelle Sjahsam has performed extensively with Bay Area dance companies, including SF Renaissance Dancers, Em Space Dance, Jenny McAllister/13th Floor Dance Theater, and Anna Halprin and Dancers, and has presented her own work locally and nationally.  Por La Luz de la Luna also integrates Mexican and Aztec folkloric dance choreographed by San Francisco's Jesus Cortes, a former dancer with Ballet Folklórico de Mexico de Amalia Hernandez in Mexico City. He founded an Aztec dance school, the Cuicacalli Escuela de Danza, and recently performed in Burning Libraries: Stories from the New Ellis Island, a multi-media performance of immigration stories presented by the Oakland program, ALICE (Arts and Literacy in Children's Education.)
Act I of Por La Luz de la Luna follows the journey of a young Lucila whose mother, Carmela, tells her the story of Jovita and explains the importance of the moon in their culture. Act II evokes an epic battle scene centered around the Aztec mythological moon goddess, Coyolxauhqui. The lore is rich and violent: Coyolxauhqui's severed head was thrown into the sky by her decapitating brother to make the moon. The dance serves up an allegory of daily astronomical phenomena. It was believed by ancient Mexicans that the sun, with its light, destroyed the moon and stars by its own light, and that the severed head, arms, legs and torso of Coyolxauhqui represent the various phases of the moon. Sjahsam connects this legend with the venerated image of Our Lady of Guadalupe – in which the Virgin Mary is adorned by the moon, stars, angels, and roses – and peopled it with 'Star Warriors' (from the Aztec myth) and 'Daughters of the Moon.'
"It's wonderful that we can weave a cross-cultural influence into the ballet," says O'Reilly. "I'm learning more about Mexican culture, Jovita, and the Cristeros … Some of the Hispanic girls in the production are learning this history and the folkloric dance of their culture for the first time. And there are so many talented artists involved on this production … We think we will sell out."
Referring to the absurd comments being made in our current election circus, O'Reilly tells me, " this ballet is not only a celebration of local Mexican heritage but also a timely response to the mean-spirited statements being made about Mexicans in this campaign season, about wanting to build walls."
So rather than dull the brain further with more political buffoonery, go nourish your sensibilities with art, and celebrate this town and country's Mexican-American heritage.
Staged at the exquisite Sebastiani Theater, Sonoma's hometown crown jewel, the world première of Por La Paz de la Luna runs for two days only – April 9th and 10th – at 1 pm.