Spring is tiptoeing in, but you would never know it from the winter storms that have battered the San Francisco Bay Area.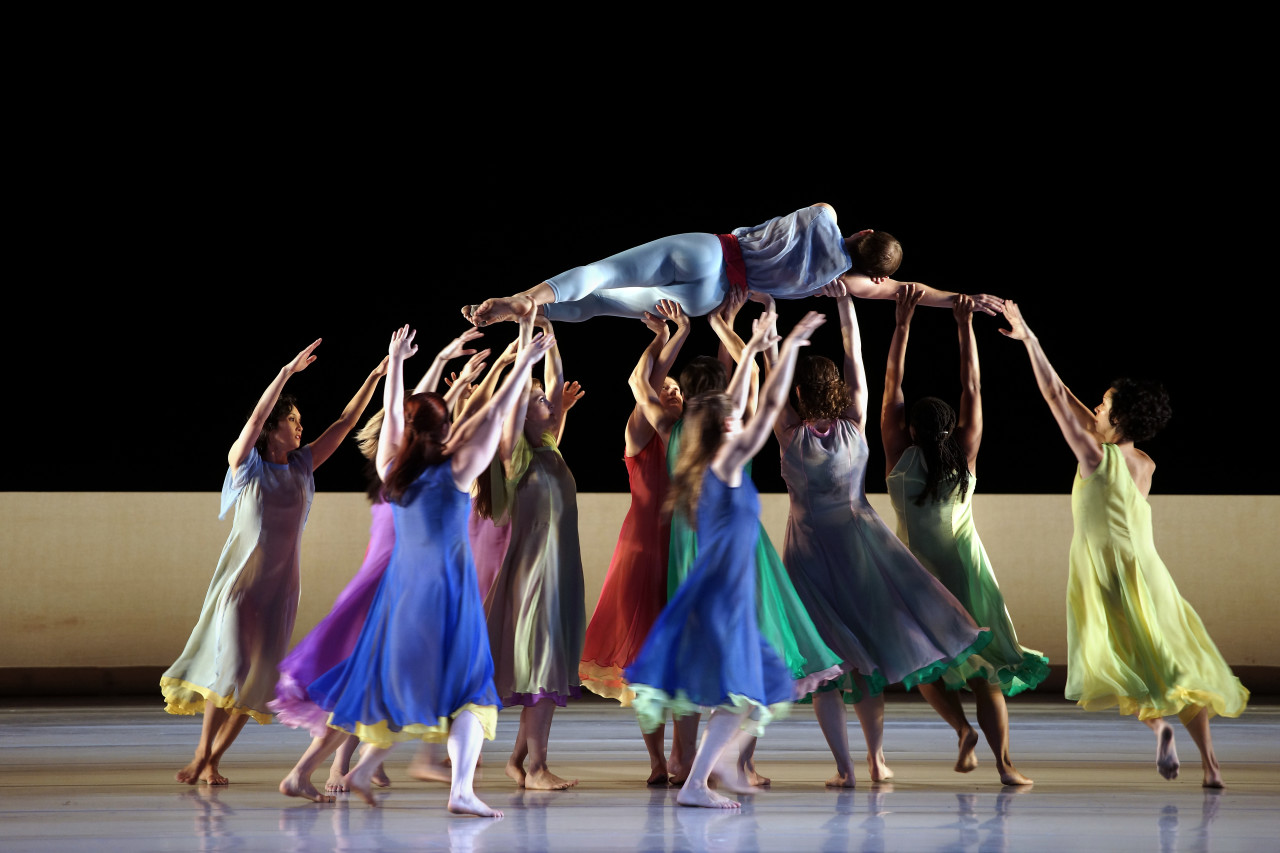 El Niño has taken its sweet time to get here this year, and the Bay Area — though beset by mudslides, floods and power outages — has christened its late arrival the "March miracle." After a four-year drought, reservoir levels and snowpack in the Sierras are approaching 15-year averages. California's water managers have decreed that both rain and snow must hit 150 percent of average in order to break the drought.
Spirits have been buoyed by two other massive weather systems that hit the Bay Area this past week: Mark Morris' L'Allegro, il Penseroso ed il Moderato, and Jerome Robbins' Dances at a Gathering — the former made landfall at CalPerformances in Berkeley, the latter at the War Memorial Opera House via San Francisco Ballet.
Both are a series of pastoral encounters in a fluid place and time, bathed in spills of color on a bare stage. Storm clouds occasionally menace, but these are resilient dancers, possessing an all-American can-do.
This season San Francisco Ballet pairs Dances at a Gathering with Swimmer, which premièred last season. Resident choreographer Yuri Possokhov's riff on John Cheever's short story takes us on the surreal journey of a jaded suburbanite who, after one too many martinis, decides to swim home via his neighbors' pools. The virile, explosive Taras Domitro is practically impaled on the elaborate multimedia installation. Go to see the magnificent men of San Francisco Ballet set the stage on fire in their tighty-whities. And to watch the sensational Lorena Feijoo and Vitor Luiz crash and burn as the woman in red and the man in a grey fedora from Edward Hopper's Nighthawks.
– Click here to read our Huffington Post review of these two programs –