In years past, there were many large companies willing to invest in the development of young artists with talent, but those are fast disappearing… The incubators for developing artists may be largely gone, but so are the gatekeepers, which means that anyone can create their own opportunities if they're clever enough, determined enough, and talented enough to assess the marketplace and take advantage of what's out there. – Rachel S. Moore, 'The Artist's Compass'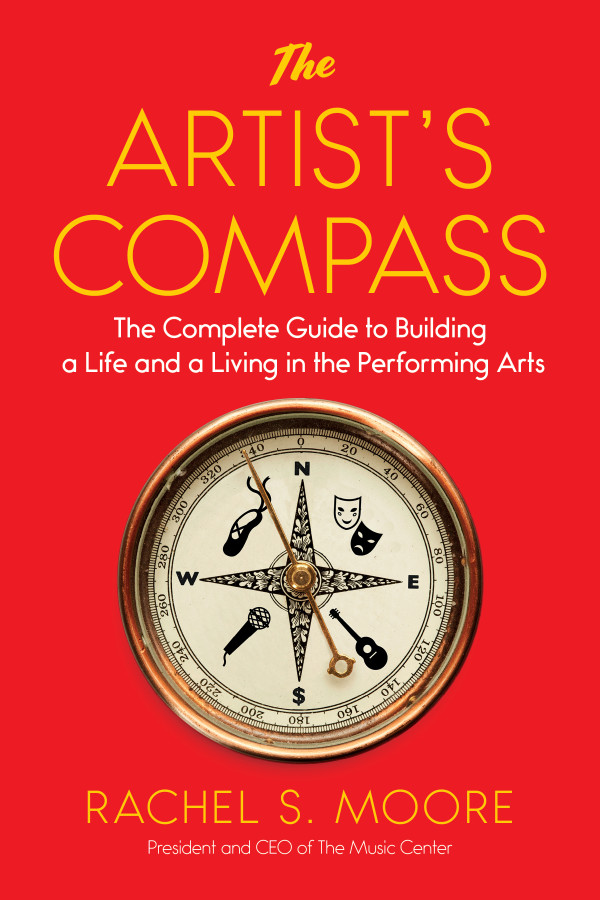 This sober, graceful "guide to building a life and a living in the performing arts" — remarkably compact for such a sweeping purpose — packs much useful information into its 180 pages.
Perhaps its greatest value lies in its consolidation of nitty-gritty advice and broader, philosophical food for thought.
Aimed at young people who aspire to a career in the arts, as well as those who are reinventing themselves in the arts, The Artist's Compass tackles practical matters of self-marketing, auditions, employment contracts, personal budgeting and finance; it also steers the reader through critical career decisions, girding them to face the more common challenges, while smartly avoiding a "one size fits all" approach.
A leading arts administrator, Moore is impeccably positioned to deliver this wide-ranging advice. Once a struggling artist herself, she saw her career in the corps de ballet of American Ballet Theatre cut short by injury at age 24, went to university, then rose to become the CEO of American Ballet Theatre. She is now President and CEO of The Music Center in Los Angeles. The thoughtful insights in The Artist's Compass reflect not just her own personal experience, but also that of an array of talents including Sigourney Weaver, Renée Fleming, Lang Lang, Misty Copeland, Natalia Makarova, and Daniil Simkin.
Click here to read my review in the Huffington Post.