Carla reported on Smuin Ballet, SFDanceworks, SKETCH6, the West Wave Dance Festival, and Mark Morris' Layla and Majnun for Dance Europe, on Post:Ballet and more for KQED Arts:
Robert Dekkers' Do Be, his latest evening-length collaboration with the guitar-percussion duo known as The Living Earth Show was a surreal, madcap adventure. Involving Post:Ballet's nine dancers and musicians Travis Andrews (electric guitar) and Andy Meyerson (percussion), it turned to be the kind of party where stuff gets smashed, the dominant shade of lipstick is teal blue, the cuisine is haute, the music is haunting, and the audience gets to dress up. Learn more about Dekkers and the inspiration behind Do Be in KQED Arts.
'Fall' means cooler weather and changing colors in most parts of the country, but in San Francisco it simply heralds an Indian summer. With the nation in the final throes of the nasty presidential campaign, the Bay Area dance scene offered many fine distractions, of which I cherry-picked the most interesting for KQED Arts. Click here for the full round-up: KQED Arts fall dance preview.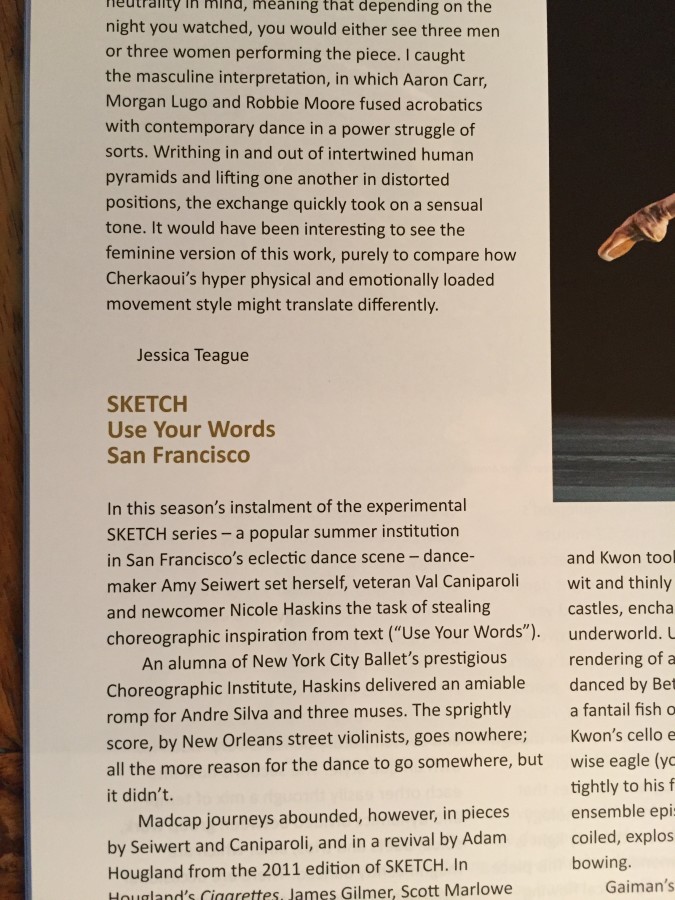 The sixth instalment of the SKETCH series delivered a thought-provoking and entertaining mixed bill.
Amy Seiwert framed her dance in a brilliant dialogue between Neil Gaiman's poem, Instructions, and Benjamin Britten's Cello Suite No. 1. Dancer-actor Scott Marlowe maneuvered fellow dancers into positions onstage while reciting lines from Gaiman's guide to the treacherous landscape of sci-fi and fairy tales.
Val Caniparoli satirized the scandalous real world of Bright Young Things in 1920's London in 4 In The Morning. He keeps his eight dancers en deshabille for this late-night frolic and ambisextrous round robin, its undertones reminiscent of Kenneth MacMillan's Fin du Jour.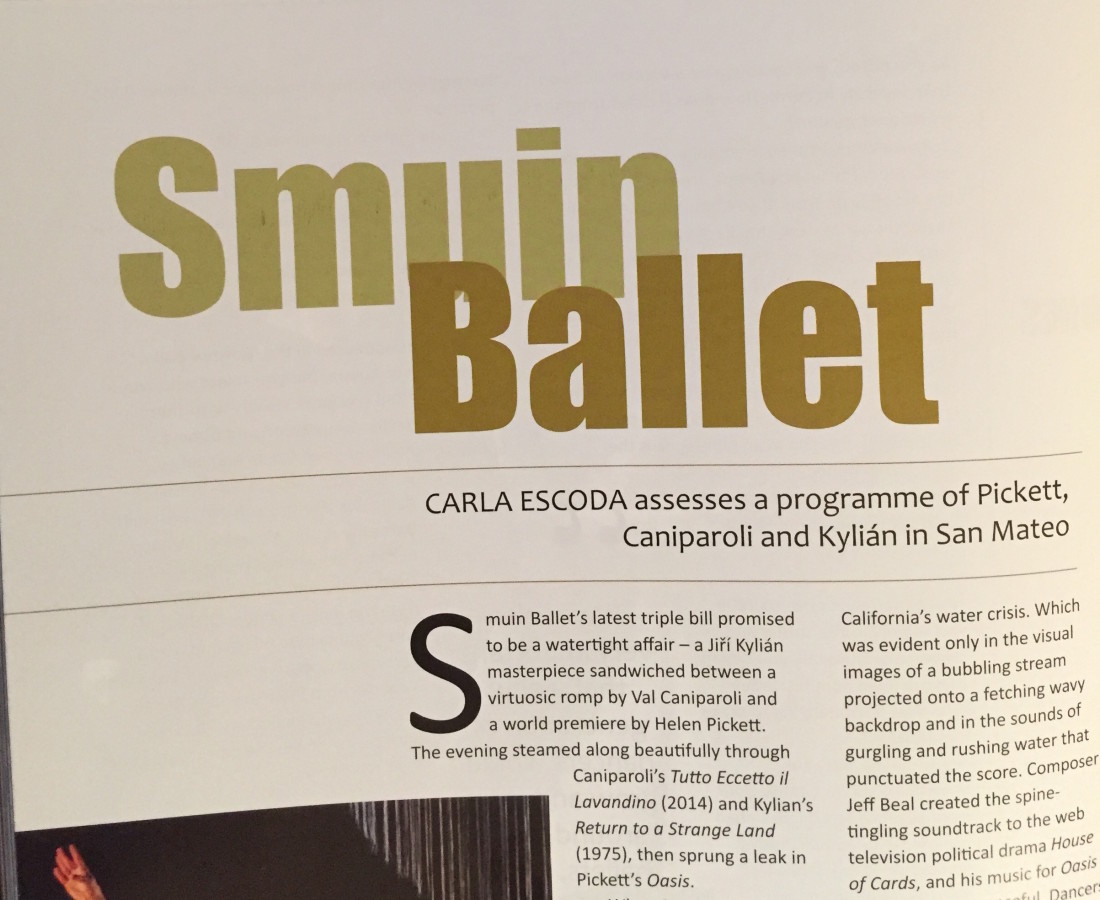 Helen Pickett's Oasis, given a world première by Smuin Ballet this season, felt like one of those ballet interludes in musical theatre – thrown in at that critical moment before the second intermission when someone has shot someone else, secret lovers are about to be unmasked, and tensions are running so high that the characters must turn to dance to express their emotions. With its lush cinematic soundtrack and its jazzy ensemble sequences, the concept seemed fitting for a company whose founder, Michael Smuin, was famous for flavoring ballet with Broadway. But without backstory, without characters in conflict, Oasis proved a mystery.
Val Caniparoli's Tutto Eccetto Il Lavandino, a clever caper set to a smorgasbord of Vivaldi, opened the evening with a bang.
The highlight of the mixed bill proved to be Jiří Kylián's Return to a Strange Land. In this abstract expression of grief, Kylián seems to tell us that, faced with the fragility of existence, the cruelty of fate, or in a state of perpetual exile, living things make refuge for one another.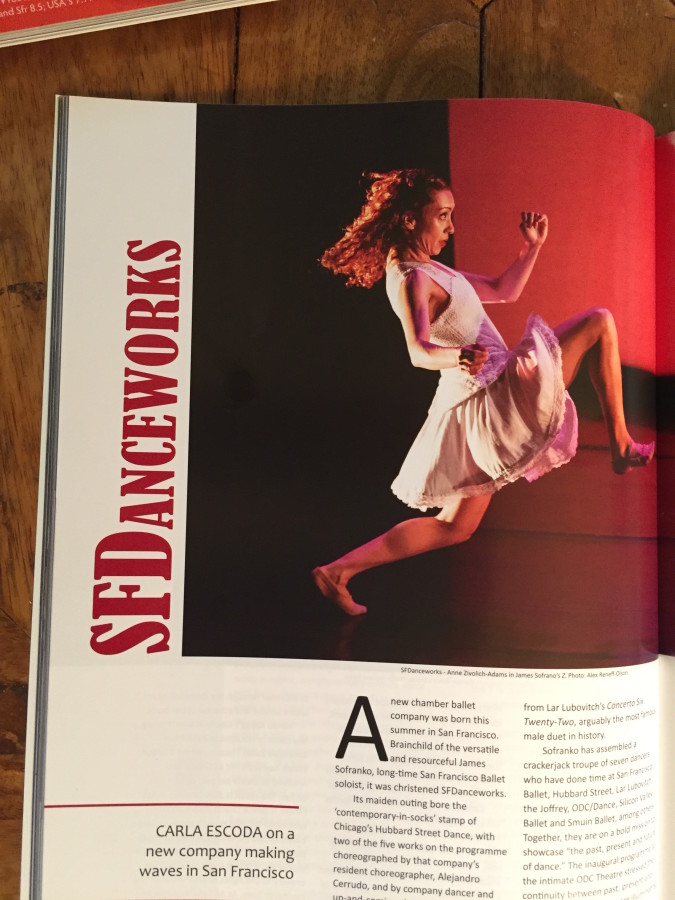 James Sofranko has assembled a crackerjack troupe of seven dancers who have done time at San Francisco Ballet, Hubbard Street, Lar Lubovitch, the Joffrey, ODC/Dance, Silicon Valley Ballet, and Smuin Ballet, among others. Together, they are on a bold mission to showcase "the past, present and future of dance." Their inaugural program at the ODC Theatre stressed the continuity between past, present and future rather than the more illuminating fault lines, yet there was much to admire.
Among the highlights: Sofranko gifted a spiffing solo to longtime pal Anne Zivolich-Adams. Dana Genshaft, recently retired from San Francisco Ballet, contributed an intriguing riff on the life of 19th century French Romantic author George Sand. The central duet from Lar Lubovitch's Concerto Six Twenty-Two, arguably the most famous male duet in history, was intensely moving in the intimate space.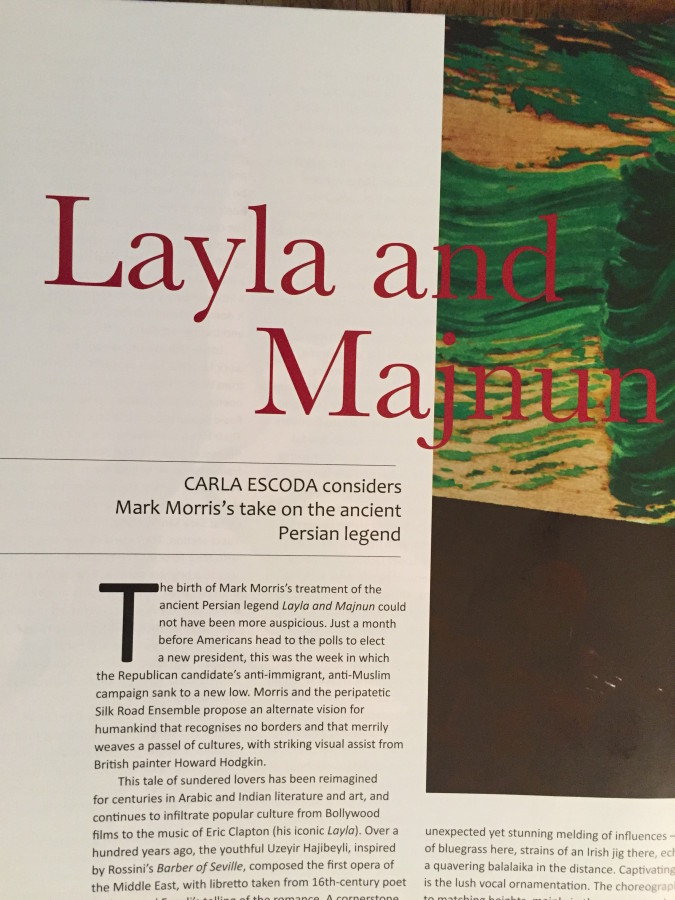 The soaring, magical score dominated Mark Morris' Layla and Majnun, with its unexpected yet stunning melding of influences – a hint of bluegrass here, strains of an Irish jig there, echoes of a quavering balalaika in the distance. Acclaimed Azerbaijani singer Alim Qasimov and his daughter, Fargana Qasimova, partnered the Silk Road Ensemble as 16 of Morris' dancers wove mesmerizing patterns onstage at Cal Performances in Berkeley.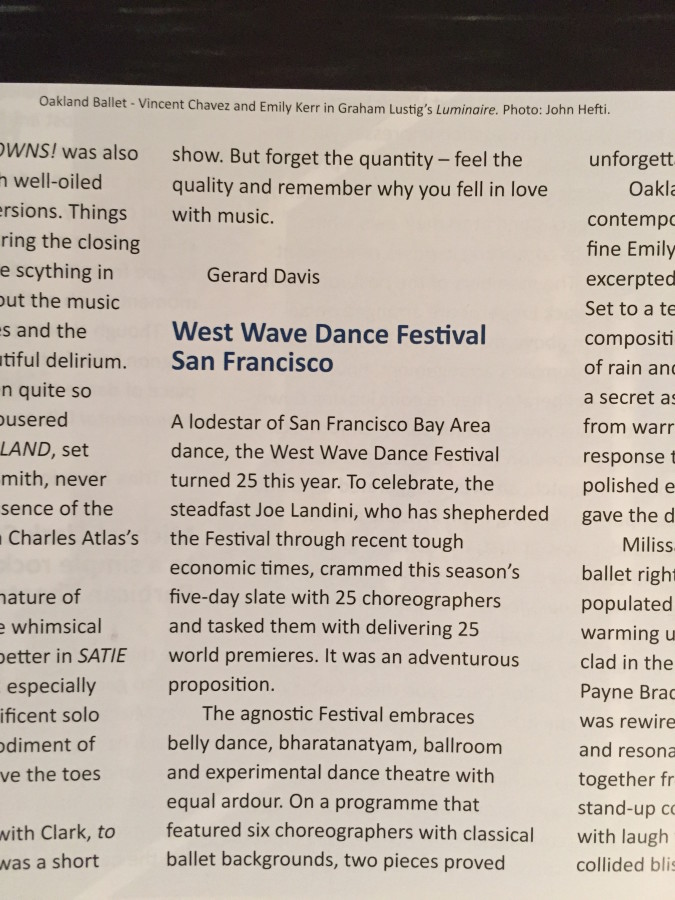 In one of five eclectic programs at West Wave's 25th birthday bash, Oakland Ballet triumphed with a bracing contemporary pas de deux for the very fine Emily Kerr and Vincent Chavez, excerpted from Graham Lustig's Luminaire. And Milissa Payne Bradley pushed ballet right off a cliff with Enough Said, in which three ballerinas respond to the rhythms and resonances of a soundtrack cobbled from the recordings of three stand-up comedy routines, complete with laugh track. Payne Bradley's deft maneuverings collided blissfully with the voices of the flame-throwing Daniel Tosh, the deadpan Mitch Hedberg and sardonic Louis C.K., embellishing and punctuating both sound and meaning. The result was funny and sublime.
To read the full reviews of the above performances that appeared in the July, August/September and November issues, subscribe to the online and/or print editions of Dance Europe here: Dance Europe website